DCA Alumni Events

Master Class
Optimal Work offers a 20-class, self-paced course in how to attain the highest state of flow, anytime.
DCA Alumni receive an 80% discount (only $199).
Contact Bill Dardis to register:  bill@dcaccelerator.com

Monday, April 25
at the Kirby Center of Hillsdale College
Branding Yourself and Your Business Online

Lee Carosi Dunn
Director of Cloud Policy for North America, Google Cloud
Lee Carosi Dunn will discuss the best use of various online platforms and services for branding, influencing, and driving growth, for you and your business.  Mrs. Dunn is a Director at Google and has worked with a number of platforms and services for businesses, as well as government and political campaigns, during her more than ten years with Google.  She has spent the last 30 years working in sales, tech, government and law, but always in the technology industry and with various online platforms and services.
Tuesday, May 17
at the Eastern Market Office of Akin Gump Strauss Hauer & Feld
"Ready, Fire, Aim!"
Avoiding Rushed Judgment and Other Thinking Traps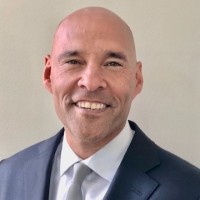 Kumar Kibble
Principal of GuideQuest
Kumar Kibble will discuss personal and shared "thinking traps" that lead to poor decision-making, giving suggestions for identifying and overcoming them. Mr. Kibble served as the chief operating officer of the Department of Homeland Security's largest criminal investigative agency, where he led interagency and multi-national teams in countering transnational crime and terrorism. He has led high-performing teams as a military officer, special agent, diplomat, government executive and corporate executive.
Tuesday, June 7
at the Heritage Foundation
Freedom of Conscience in the Workplace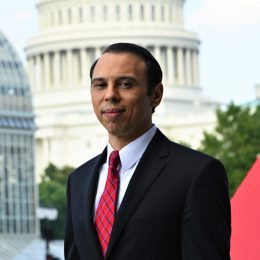 Roger Severino
Senior Fellow at Ethics & Public Policy Center
Vice President of the Heritage Foundation in Charge of Domestic Policy
Mr. Severino will share his personal and legal experience with the contentious issues of conscience and religious freedom in the workplace. Mr. Severino is a national authority on civil rights, conscience and religious freedom, the administrative state, and information privacy. Currently he works on the HHS Accountability Project at the Ethics and Public Policy Center, and oversees Domestic Policy at the Heritage Foundation. As Director of the Office for Civil Rights at HHS, he founded the federal government's first Division dedicated exclusively to conscience and religious freedom compliance and enforcement. His regulatory reform efforts resulted in a comprehensive conscience protection regulation.